Cincinnati Natural Gas
Natural Gas Suppliers to Choose from in Cincinnati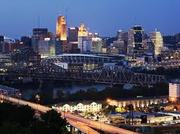 Please go to our blog and submit your information about your Purchasing Natural Gas in Cincinnati
The best information is when it comes from experience. Sometimes some things sound to good to be true. If you have purchased natural gas from any supplier other than Duke energy please give us the straight talk on the subject.
Need a new hair salon in Cincinnati?
We recommend
Benzie Salon
9717 Montgomery Rd.
Cincinnati, Ohio 45242
513-791-9200
http://www.benziesalon.com/

Find great salon and spa deals in Cincinnati
like Benzie Salon for half off at:
Hairsalondiscount.com
7127
Useful information about PUCO
The state of Ohio has a committee know as PUCO
(The Public Utilities Commission of Ohio).
Below is a link to their website. They have some great information as well as a "Apples to Apples chart that compares natural gas rates for Cincinnati and other areas in Ohio.
Apples to Apples chart from PUCO (click here)


Get involved with CincinnatiNaturalGas.Com
If their is something that you would like to add to our site please feel free to let us know. We are interested in any information that you have pertaining to natural gas for the Cincinnati area. Feel free to contact us by e-mail, phone, or blog.
Also, please support our sponsor Benzie Salon located in Old Montgomery near Montgomery Inn, Cincinnati Ohio